Here you can find detailed information on our excursions on the afternoon of March 07, 2018, which you can book during the online registration.
K 01 - Of rabbits, churches and springs: City tour of Paderborn (in English)
"Only three rabbits and three ears, though each of them has two", this verse describes one of Paderborn´s most famous landmarks. Discover the "three-hares-window" and the city of Paderborn: The archiepiscopal city with its impressive cathedral and Diözesanmuseum (Museum of the Archdiocese), the city of Charlemagne with its imperial palace, the city of springs, located by Germany's shortest river.
S 01 - Archery
Walk in Robin Hood's shoes. At Hacterpark you will get the opportunity to test your skills with a bow and arrow. Archery offers a break from your daily worries and allows you to gain inner peace and focus. This is a perfect break duuring your conference week. It can take place in any weather, as there are indoor and outdoor facilities. Sturdy shoes and casual clothing are recommended.
S 02 - Bouldern
Fear of heights is no excuse: Bouldering is a variant of climbing at artificial indoor climbing walls with a maximum height of 4.5 meters. For safety there are soft mats below the walls. We will solve motion problems of varying difficulty. There is also the possibility to have a snack or a beverage at the connected bistro. If you like, you can chill out at the end of the afternoon in the sauna (In this case, please bring your own towel).
S 03 - Golfing
Let the balls fly over the range and remain calm while putting on the green. At Haxterpark Golf Club you will receive a course in golf led by a qualified golf instructor. A sporting challenge for those who think that crazy golf is too boring. Sturdy shoes (no heels) and casual clothing are recommended.
In case of rain, this activity will have to be cancelled.
S 04 - Spa Day at Westfalen-Therme
Leave the conference stress behind you for a few hours and relax ath the nearby Westfalentherme in Bad Lippspringe. A water park with different attractions: water slides, whirlpools, and a sauna on three levels. A rooftop terrace and a sauna garden with outside saunas also await you.
​
S 05 - Cycling Tour
Together we would like to explore the attractive surroundings of Paderborn by bicycle.
The details of the route will be agreed with the participants before the start of the trip. The tour also takes place in light rain. During our trip we will have the possibility to have a break in one of Paderborn's cozy restaurants which lie on our way.
Price:
10,00 €
Duration:
3 h
Participants:
20
S 06 - Hiking
Starting at the university we will hike south and discover a small portion of the landscape Paderborn has to offer. About halfway on the trail (~13km in total) we arrive in Schloss Hamborn, the 'main attraction' of the trip. We will traverse the village and in the end return to the university along a different route.
Price:
10,00 €
Duration:
3,5 h
Participants:
25
​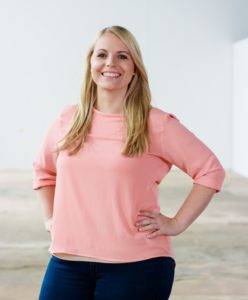 Laura Herfurth
You have a question? Please feel free to contact me.
Tel: +49 (0) 341 240596-64
lherfurth@eventlab.org
gdmv2018.de